Plans to remake a large sign at Bangkok's new railway hub at great expense have been shelved, at least for now.
In a letter purportedly sent to contractor Unique Engineering, the state railway said it was suspending construction and installation of the THB33.2 million replacement sign (US$1 million).
Sign of corruption? Thai railway says 33M baht to change station name totally normal
The letter did not explain the reason for the suspension but comes days after public fury was ignited by the large price tag. It was signed by Nirut Maneephan, state railway governor.
The nation's top transportation official ordered a probe into the spending, which is ongoing. In the meantime, we did get some memes out of it.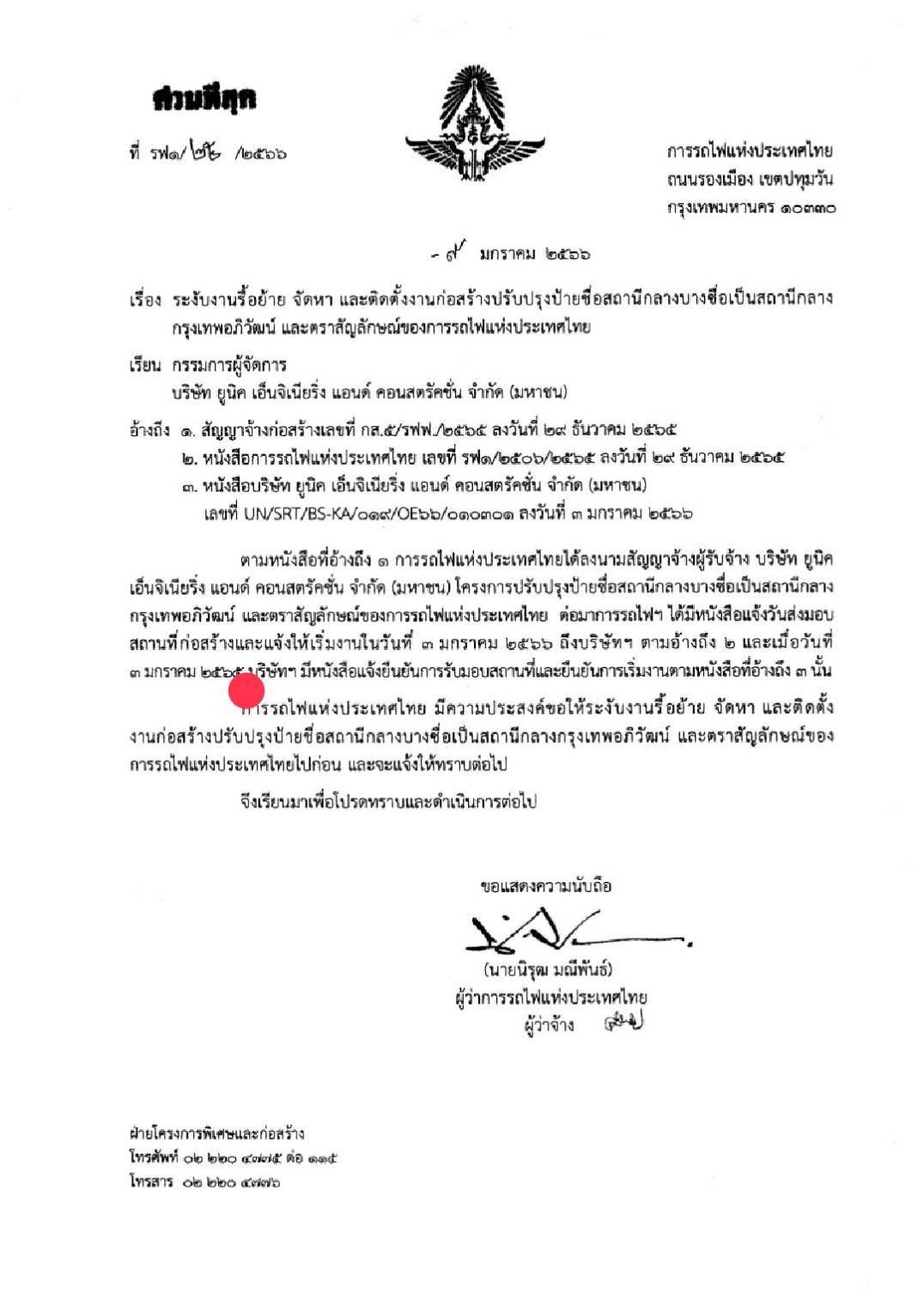 Related
Rename Bang Sue Grand Station whatever you want (for free)
Sign of corruption? Thai railway says 33M baht to change station name totally normal