After announcing she's filing for a divorce, ex-porn star Nat Kejsarin revealed a shocking truth — she and her husband Harold never consummated their five-year marriage because she "couldn't bring herself to do it."
The 33-year-old sexy star said after all this time, that she respected Harold like an "uncle," but when it came to sex, the thought of bedding him hurt her emotionally, implying that it would be like incest.
"To be honest, since we've been married, we've never had sex. It's not that we didn't try. I tried, but I couldn't bring myself to do it because I've never loved him that way. It's like I respect him as a uncle…that means I'd love to sleep with my uncle. It's not right," she told Manager in an interview published yesterday.
She further said, "We tried several times, but I couldn't go through it. Every time, it felt like I was hurting myself emotionally. When he visited, he slept on the bed, I slept on the sofa," she said with a smile.
That contradicts what Nat said in an interview two years ago — that she rarely had sex with Harold because she was afraid of giving the senior a heart attack.
She previously said, "In the first few years of our marriage, we had sex but not often because we're not together because of sex. He had to take pills for his heart condition. I was so scared like, 'Is he gonna die?'"
Does this mean she's been putting on a show of a happy marriage this whole time?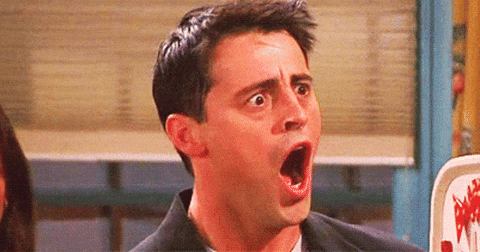 Nat said it was Harold who asked for a divorce because he felt sorry for her. The couple was in a long distance marriage because Nat couldn't get a green card, and up until now, she hasn't met Harold for over a year.
"After we got married, we continued to live separate lives. It's like we just had the paperwork done. We never had that sort of relationship anyway. We saw each other once or twice a year, and I haven't met him for over a year now."
Although Harold gave her monthly payments, Nat insists she doesn't expect any money from this divorce, and she never asked him for a dowry when they got married.
"I'm not asking for anything. Being with him, he took care of my expenses. He gave me monthly payments, but not any assets… a house, a car, nothing. I've been supporting myself all along."
Last but not least, to the shock of her fans all over the world, Nat has gone lesbian as she revealed her new sweetheart on Instagram on Wednesday — a younger Vietnamese girl.
Nat wrote, "She's only 24 — nine years younger than me. I never thought I'd be dating such a lovely and beautiful girl. She came in when my heart needed someone, who has true feelings for me and respects me. From now on, I have to work hard, save money, and fly to you every month. #MyLittleVietnameseGirl."
So just like that, Nat is a full-on working woman.
"Nat Kejsarin is back! The workaholic who dedicates 100 percent to work!," she wrote.
Related:
Ex-porn star Nat divorcing aging American husband, already recruiting new boyfriend
Subscribe to The Coconuts Podcast for top trending news and pop culture from Southeast Asia and Hong Kong every Friday!