We've been hosting food events like BK Restaurant Week, Top Tables Champions, Brunch Club (OK, Brunch Club kinda flopped) for the past three years. Now we're back with our first food event of 2021, and it's all-new. 
This April, we are partnering with Citibank and Mastercard to host Citibank Mastercard Gastro Gourmet 2021—probably the most exclusive one yet. Twenty-eight of Bangkok's best restaurants, like Gaggan Anand, Front Room Thai, Nahm, Saneh Jaan, Taan, Salvia, and Caper, to offer exclusive multi-course menus to Citibank credit card members exclusively. 
When?
You can already book a table via the official website: https://www.bkrestaurantweek.com/cmgg
The dining period is from April 1-30 (but you can still book seats until April 29)
How does it work? 
You can only book a table with a Citibank credit card. If you have a Citibank Mastercard, you get an additional discount of up to 25%. 
Where do I go to see the menus? 
You can see the whole list of restaurants and menus by going to the restaurant page on the main website, or you can check out the full list below if you want to zip directly to a restaurant's page. 
Discounts are for Citi Mastercard Credit Card members only. 
Baan (17% discount)
Bardo Social Bistro & Bar (15% discount)
Belga Rooftop Bar & Brasserie (16% discount)
Billy's Smokehouse Bangkok (21% discount)
Caper (19% discount)
Carne (15% discount)
Char Bangkok (18% discount)
Chim by Siam Wisdom (15% discount)
Crab and Claw (18% discount)
Cuisine de Garden (15% discount)
Front Room Thai (15% discount)
Gaggan Anand Restaurant (25% discount)
Haoma (23% discount)
Indus (16% discount)
La Bottega di Luca (24% discount)
La Tavola (23% discount)
Mayrai @ Wireless (18% discount)
Ms. Jigger (20% discount)
Ms. Maria & Mr. Singh (20% discount)
Nahm (15% discount)
Nonna Nella by Lenzi (14% discount)
Paka Restaurant (18% discount)
Salvia (18% discount)
Saneh Jaan (16% discount)
Taan (23% discount)
The Local by Sam Thong Thai Cuisine (16% discount)
Theo Mio (18% discount)
White Shuffle (18% discount)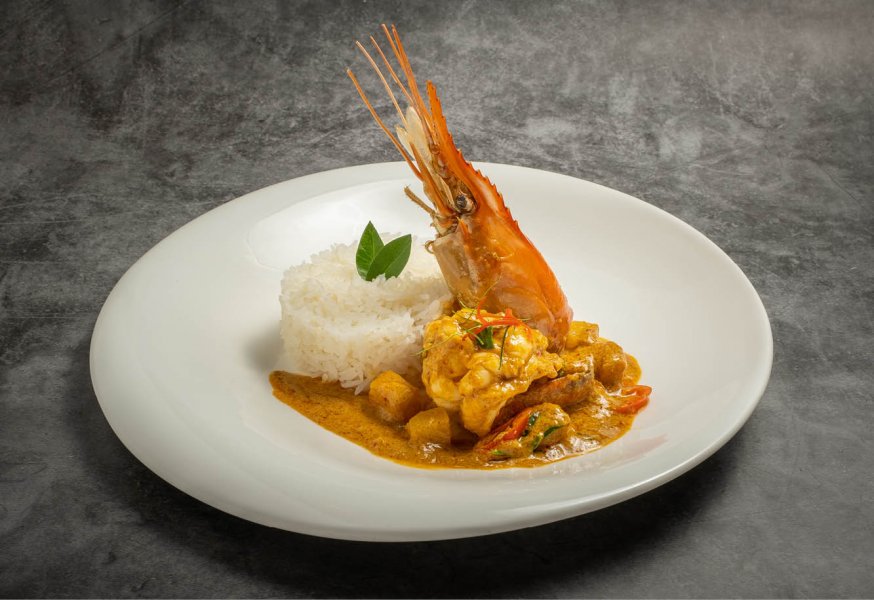 Related
There is some amazing Thai food going on for Gastro Gourmet 2021
Looking for a special dinner this Songkran? Here are 22 with seats over the holiday (and strict Covid-19 measures)
Follow Coconuts on Instagram and Twitter for more fresh and juicy news in your feeds.