The national security law will be enforced in Hong Kong today, spelling what many say is an end to the cherished freedoms that set the territory apart from Chinese cities north of the border.
Police have rejected organizing group Civil Human Rights Front's application for the annual July 1 march, citing public health restrictions. It's a politically charged anniversary—on this day in 1997, Britain gave up its last remaining colony and handed Hong Kong back to China—and every year, tens of thousands take to the streets to call for greater autonomy.
Read more: Battle of LegCo: Day of chaos, unrest capped by nighttime crackdown
Online calls to gather for a mass rally suggest tomorrow will be no different. Protesters have vowed to defy the police ban and march from Victoria Park to the government headquarters in Admiralty, just like they have the past 22 years.
Protests in the past few months have largely been muted, drawing at best a few dozen protesters to a shopping mall gathering. More radical protesters have expressed frustration that the movement today looks unlikely to galvanize the widespread support it used to.
But some things haven't changed—including the creativity of netizens in designing clever and satirical protest posters to rally supporters to the streets.
Ahead of what could be the largest protest turnout we've seen since the COVID-19 outbreak began in the city, here's a look at the artistic freedom that some fear may soon be a thing of the past.
7-Eleven? No, it's July 1sary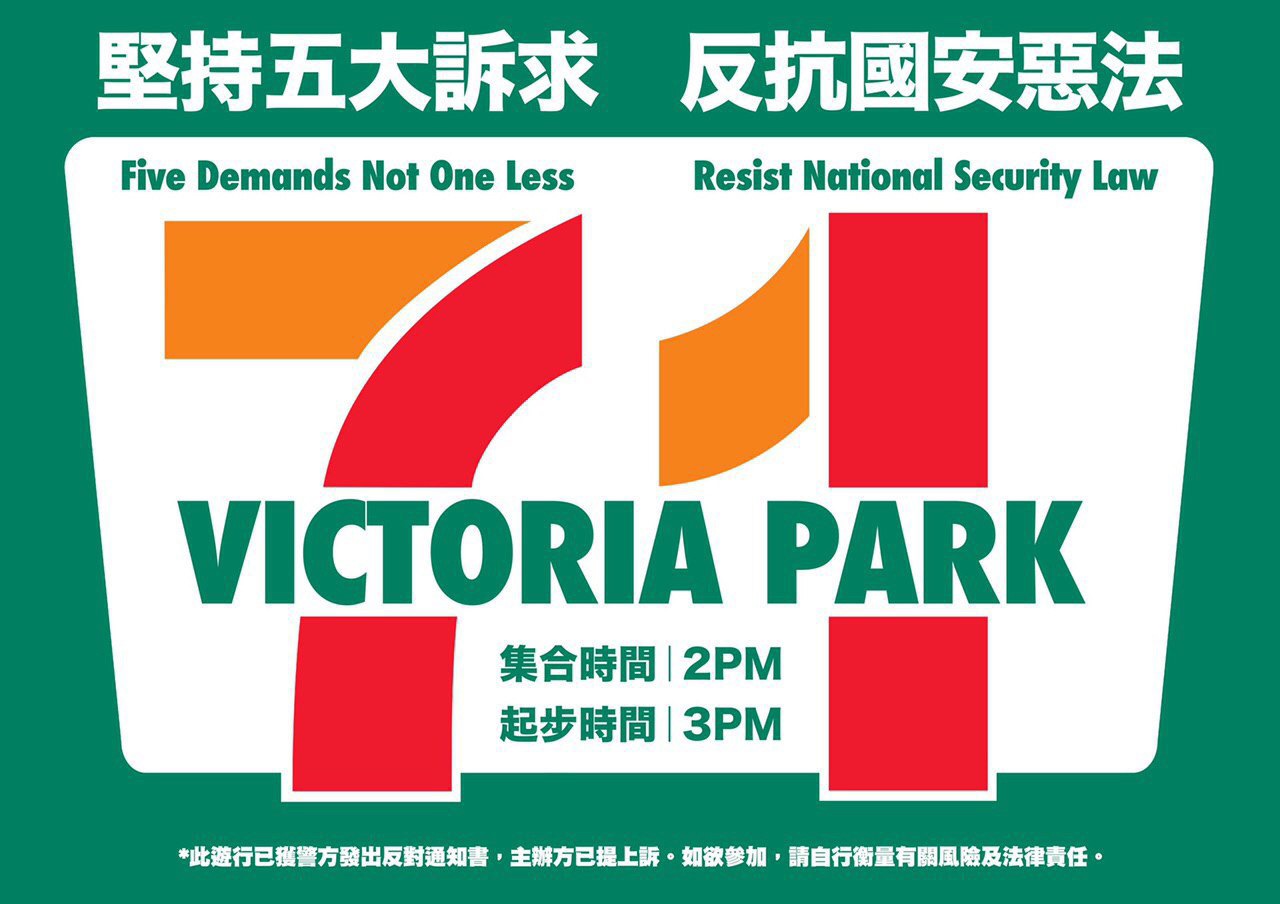 This protest poster is a clever take on the iconic 7-Eleven logo, adding an extra "1" to mean the date of the march. The "five demands, not one less" slogan is a reminder that calls for universal suffrage and an investigation into police violence—two of the more significant demands from last year's protests—still stand.
A nifty amalgamation
To the unsuspecting viewer (i.e. a non-Chinese speaker), this artwork by Lau Yan-hin, a regular contributor to pro-democracy media outlet Stand News, might just look like a funkily drawn Chinese character. But it's actually a smart combination of four characters: "七一上街," meaning "take to the streets on July 1. Time and again, protest art incorporating illustrations of Chinese characters remind us just how playful the written language is.
Anniversary sale or anniversary march?
No, Sogo isn't turning 35—this poster is an adaptation of the department store's advertisement promoting a yearly sale, and it's satire at its best. As the national security legislation looms and authorities establish a police unit to enforce a law we still have few details about, the last thing on our minds is scoring a deal for a reclining massage chair or a cordless vacuum cleaner.
"See you there"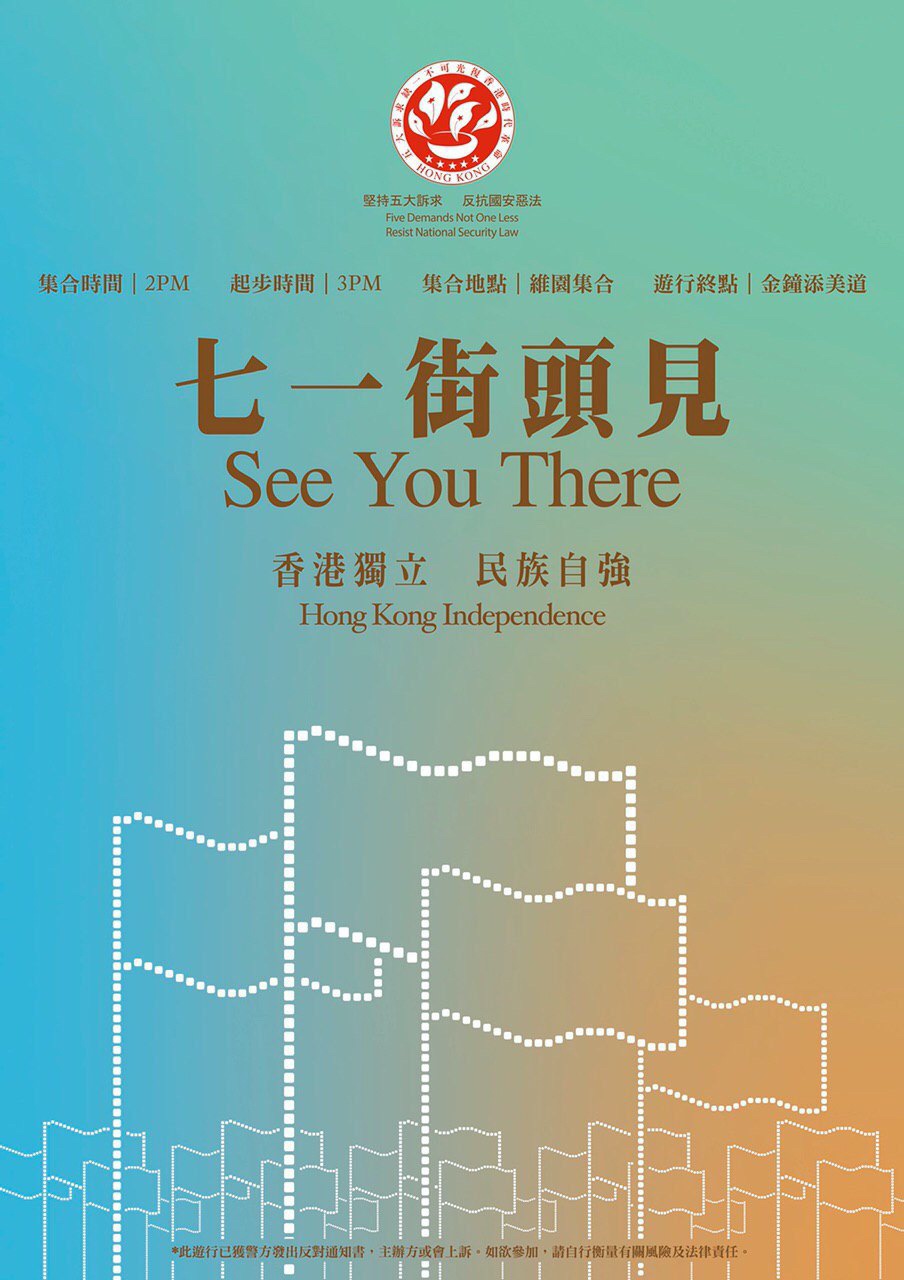 Protesters have co-opted this government poster, which promotes the national security law and has been displayed (and vandalized) in MTR stations. Using the same ombre background and ochre ombre font, this parody does something that could be a punishable offence—calling for independence. While the original poster depicts the city's skyline, this parody illustrates a sea of flags, representing the plethora of insignia—from the "Liberate Hong Kong" flag to the Black bauhinia flag to the flags of foreign countries—that are a common sight at protests.
Light up Hong Kong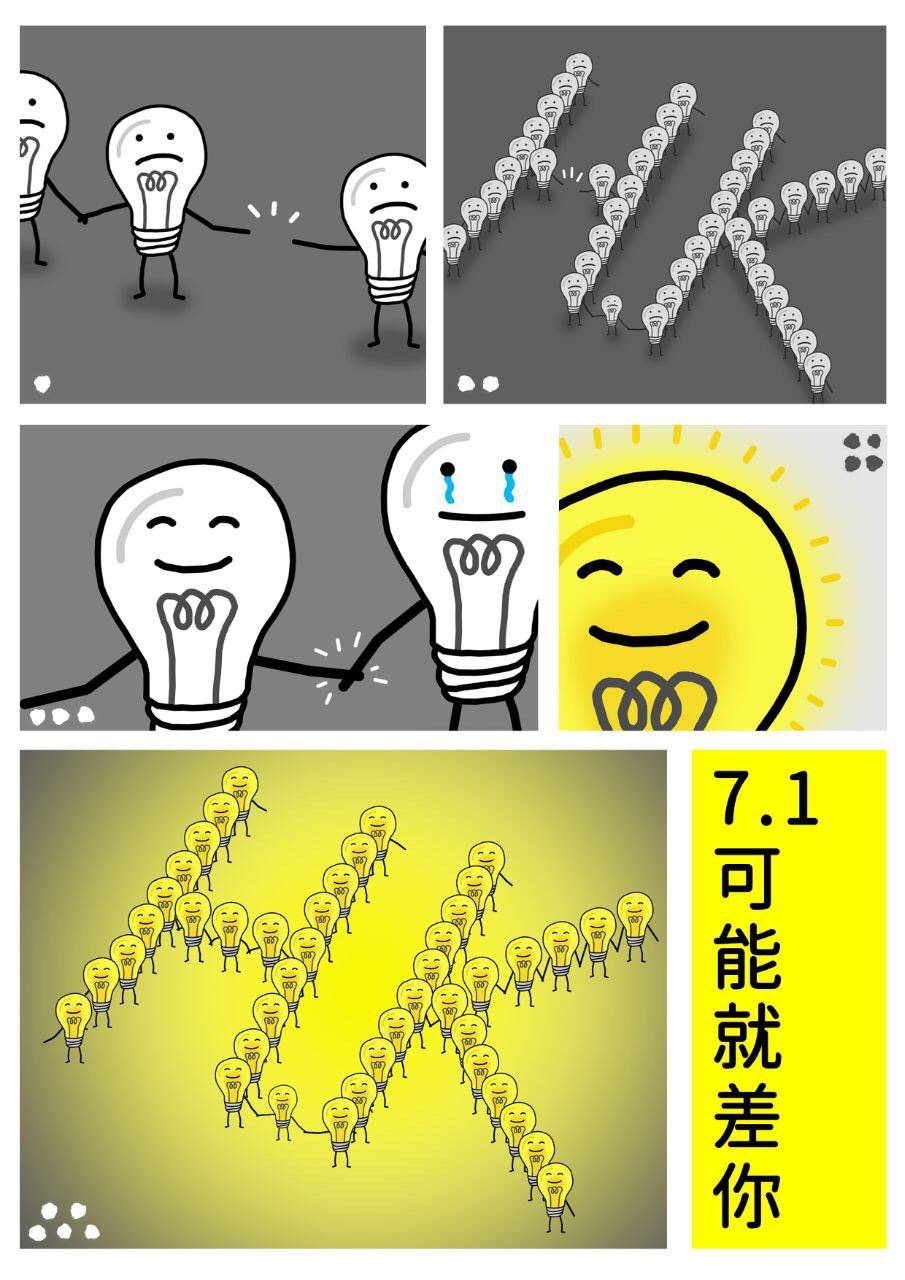 "We could just be missing you [on] July 1," this poster reads. Using smiling lightbulbs to depict protesters, this poster has a simple message—if you don't come out tomorrow, we won't be able to join hands and light up the city together.