A road accident this weekend in northeastern Thailand caused only mild injuries, but left local rescue workers with a sight they couldn't possibly have been prepared for — a motorbike suspended some four meters above the ground in a tangle of electric lines.
The accident took place at about 10:30pm on Sunday in Surin province when a motorcycle allegedly cut in front of a pick-up truck that was carrying a motorbike in its bed.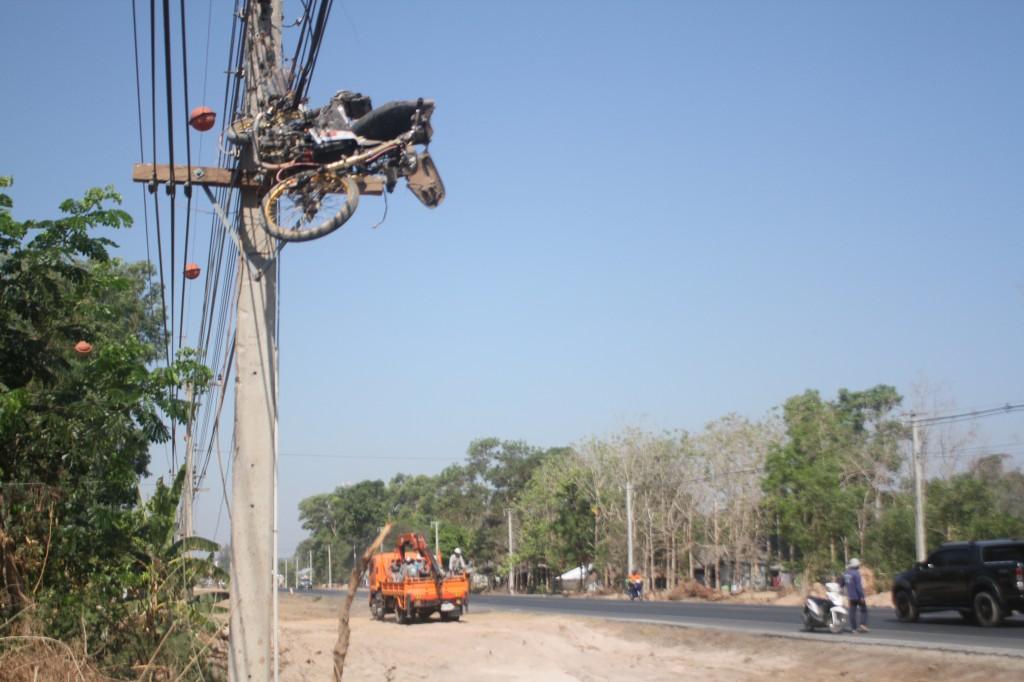 Officials responding to a call from Kap Choeng Hospital's radio center arrived to find the black and red Honda motorbike no longer in the truck's bed, but instead perched precariously above the street on a utility pole, reported TNews. The damaged Isuzu pick-up remained street-level.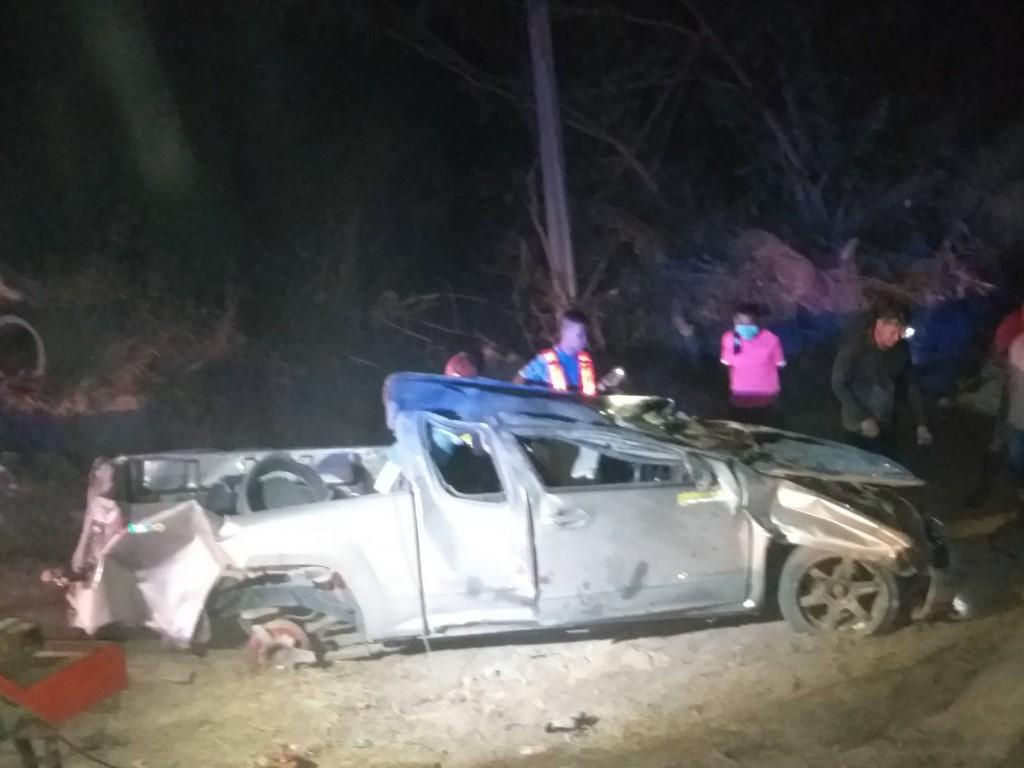 It reportedly took authorities about 20 minutes to retrieve the high-flying motorbike, which is now being held at Kap Choeng police station.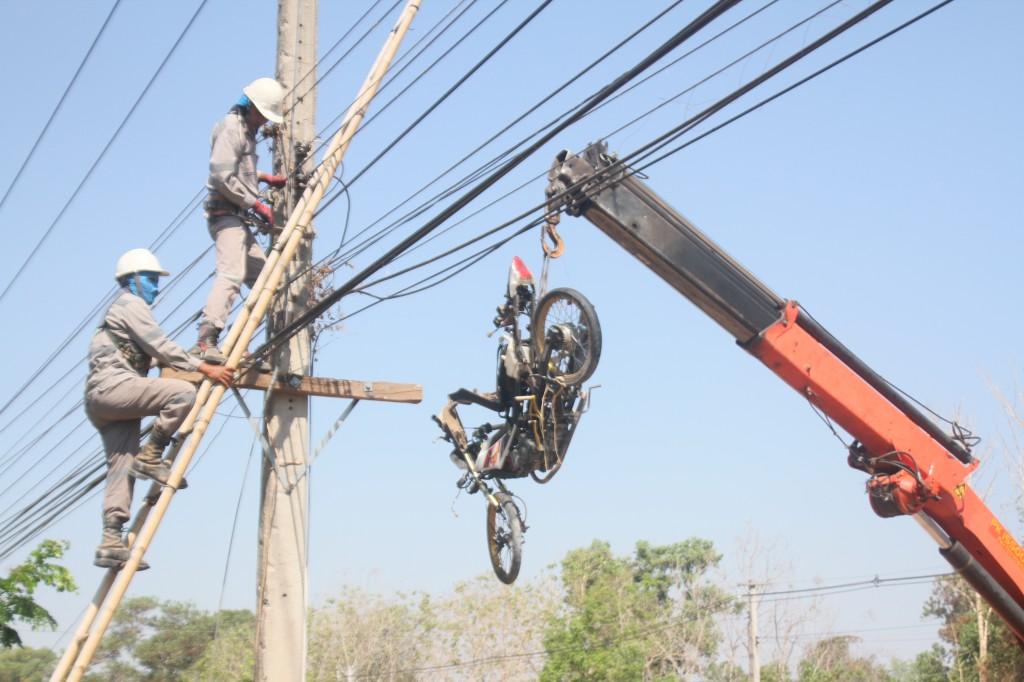 The truck's driver, Narongdech Pulee, told local-language outlet Manager that he was driving four friends to nearby Prasat district when a motorbike cut in front of him, forcing him to quickly veer away to avoid a crash.
Unfortunately, the quick swerve caused the truck to overturn at a roadside construction site, sending the motorbike in back propelling through the air and directly into a tangle of Thailand's notoriously messy electric cables.  
Luckily, Narongdech and his four friends sustained only minor injuries.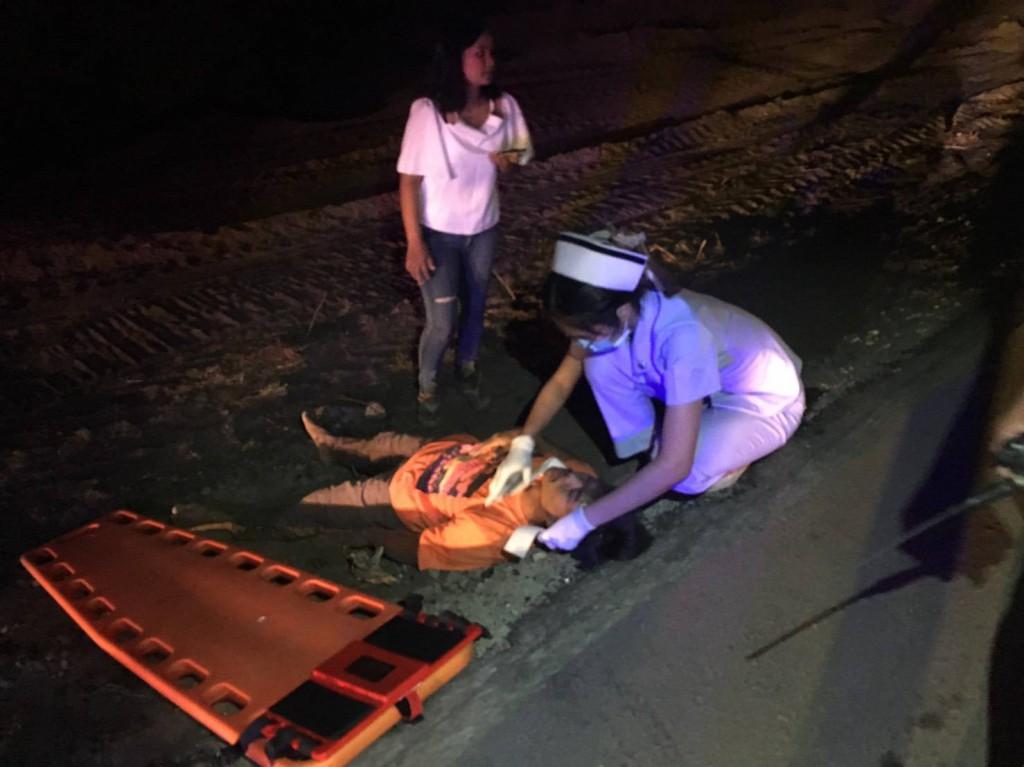 Capt. Sompong Chaopong, deputy inspector of the Kap Choeng police station, said the motorbike driver that cut in front of the truck had fled the scene after the accident.
Locals told Manager that a teenage gang was known to race their motorcycles almost every night in the area, something Sompong said police would look into.