Next Tuesday's Independence Day means there's another non-working holiday coming up.
There is one advantage for those of us not going out of town: relatively traffic-free roads. It's a rare sight to see in the city, and perhaps a perfect time for activities outside of the normal circuit of weekend happenings — say, for a quick excursion to our local architectural icon, the Manila Cathedral.
On Friday, the church's Facebook page announced an "Open House" event in time for the national holiday. While it's open to the public all days of the week, the cathedral will also offer free guided tours to visitors at 2pm and 4pm.
Included in the tour are the cathedral's crypt, where the remains of past bishops are located; the pipe organ said to be the biggest one in Southeast Asia; the choir loft; and roof deck.
The Manila Cathedral is one of the landmarks found in Manila's historic walled city, Intramuros.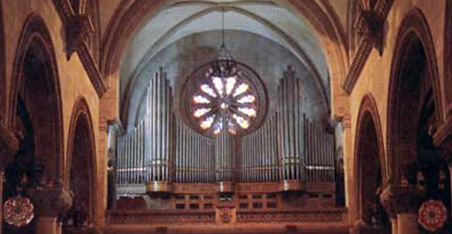 It was rebuilt several times since it was first established as a church in the 1500s. While the present structure is really only 60 years old, it is still a popular stop for foreign and local tourists for its Neo-Romanesque architecture.
And since you'll be in Manila anyway, it's also a good time to stop by the newly opened National Museum of Natural History in the Rizal Park compound or check out some activities you can do in the area that we've put together in this handy list.