The ongoing scandal centering Malaysian state wealth fund 1MDB hit a shocking milestone last week after the court dropped money laundering charges against Hollywood movie producer Riza Shahriz bin Abdul Aziz, 44, not amounting to an acquittal.  
Why? Just like the scandal, it had to do with money. 
Here's a look back at the series of events leading up to the court's decision as we take a closer look at who the man, better known as Riza Aziz, really is. 
1MDB recap
For those who need a quick recap on what the scandal is all about, it largely had to do with the alleged misappropriation of up to US$4.5 billion from state fund 1Malaysia Development Berhad, which was set up by former prime minister Najib Razak – aka Riza's stepfather – when he was the finance minister.  
The promise behind 1MDB when it was formed in 2008 was that it would help promote foreign investments that could help grow Malaysia's economy. A few years later, documents leaked by an ex-employee of PetroSaudi, which formed a joint venture with 1MDB, purportedly shed light on the alleged misappropriation. 
The US Department of Justice later also alleged that some of that stolen money was traced back to Hollywood movie The Wolf of Wall Street, produced by Riza's company.
How much money went to Riza Aziz?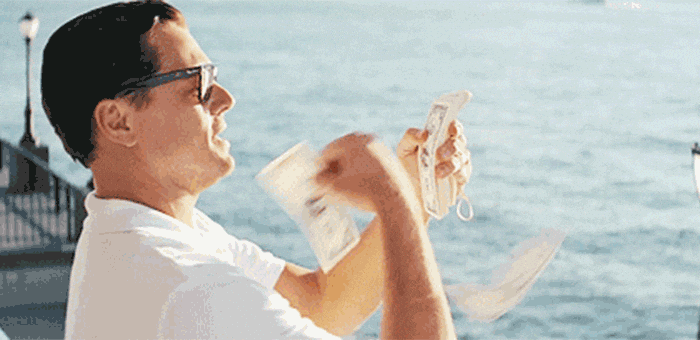 Reports say that US$248.17 million from the stolen billions was allegedly funneled into the bank accounts of Riza's movie production company Red Granite Pictures.
Other than The Wolf of Wall Street, which was ironically about a financial scam, the Los Angeles-based company also produced Dumb and Dumber To, and Daddy's Home.
Before the 1MDB scandal was exposed, Riza was listed in Variety's Top 10 Producers to Watch 2011. Not bad for someone who doesn't seem to have prior experience in Hollywood's show business. 
Before 1MDB
Riza led a pretty normal lifestyle overseas pre-1MDB days. 
He is the son of Rosmah Mansor, who married Najib in 1987, and whose corruption trial is expected to begin on June 9. Her link to the scandal mostly involved her luxury bags said to be worth US$273 million. 
From 2002 to 2008, having graduated from the London School of Economics, Riza worked at KPMG and HSBC London. He then left HSBC London due to the financial crisis. 
A year after Najib was elected as prime minister following the resignation of Abdullah Ahmad Badawi, Riza co-founded Red Granite Pictures with American film producer Joey McFarland in 2010. The Wolf of Wall Street was released in 2014. 
Is Riza a free man?
Less than a year after Riza was arrested for alleged money-laundering in July, the sessions court last week discharged him for all five counts of money-laundering charges not amounting to acquittal after he struck a deal with the prosecution.
According to Attorney General Tan Sri Idrus Harun, the arrangement involving Riza handing over more than US$100 million worth of assets to Malaysia's Federal Government was part of the government's progress to recover assets related to 1MDB.
But Riza is not off the hook just yet and is expected to return to court for his stepfather's corruption trial, which began yesterday following several delays. 
"Riza Aziz has indicated his willingness to give evidence for the prosecution in the case," lead prosecutor Gopal Sri Ram said yesterday in court. 
Meanwhile, where's Jho Low?
Other stories to check out:
Malaysians, here's how you can celebrate Hari Raya while social distancing
Bonus backlash: Struggling Pos Malaysia promises 'better rewards' when COVID-19 situation improves