It's easy to find a piece of Seoul in Kuala Lumpur if you know what to look for. Of course, we're talking about the food. 
Latest Korean dramas like The King: Eternal Monarch have been tempting us with their delicious-looking product placements, and we know that fans might want to relive those Lee Min-ho scenes while satisfying Korean food cravings. 
Hop on this list for a selection of spicy, meaty, and altogether daebak (awesome) authentic Korean cuisine all around the city.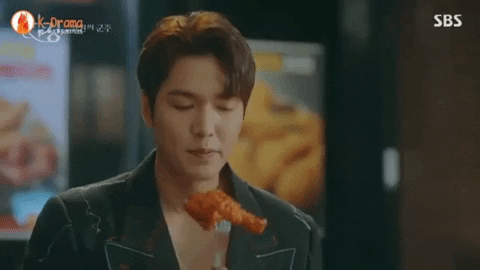 Da On Fine Korean Cuisine
Tucked away in the heart of the city is the fancy Da On Fine Korean Cuisine restaurant. If you've got a bit more cash to spare, Da On is the place to fill your stomach with authentic Korean eats like galbi tang (beef spare ribs soup) and yukhoe (seasoned sliced raw beef julienne).
Korean wine aficionados may visit Da On to sample the drinks menu, which isn't limited to just soju. They have seol jung mae (winter plum wine) and bok bun ja (wild raspberry wine), besides other beverages.
Non-halal certified; pork-free and serves alcohol
6.40.00, 168, Jalan Bukit Bintang, Bukit Bintang, 55100 Kuala Lumpur
+603-2141 2100
Sopoong 
In most Sopoong outlets, you'll find a TV playing the latest hit Korean dramas or K-Pop music videos to complete that modern, pop-culture ambiance.
The halal-certified food chain serves a selection of Korean food like mandu guk (dumpling soup), japchae (stir-fried noodles), and pajeon (Korean pancakes). Dessert lovers will be glad to know that Sopoong has hotteok (sweet pancakes) on the menu, so you won't have to go all the way to the streets of Seoul for a taste of these pancakes.
Halal-certified
Various locations in Kuala Lumpur
+603-2141 0224
Su Ok San
A list of eateries for authentic Korean food wouldn't be complete without a selection from Kuala Lumpur's very own "Korea Town." Located along Jalan Ampang, KL's very own "little Korea" has been around for nearly two decades.
Foodies will find Su Ok San here, a little shoplot behind the main street, alongside other Korean eateries. The cozy restaurant offers a selection of authentic Korean dishes like samchi gui (grilled mackerel), sweet-savory ttukbaegi bulgogi (marinated beef stew with broth), and Korean barbeque options like samgyeopsal (grilled pork belly).
Non-halal certified
B6-G, Jalan Ampang Utama 2/2, One Angpang Avenue, 68000 Ampang, Selangor
+603-4257 3668
Sweetree Restaurant
Sweetree is a halal-certified restaurant that serves authentic Korean cuisine like samgyetang (ginseng chicken soup) and sun dubu jigae (soft tofu soup) at affordable prices. They also make a pretty mean cheese tteok-bokki (Korean rice cakes).
The restaurant is divided into two sections, one for Korean barbecue and another for non-barbecue eaters. Sweetree's extensive menu also includes other Southeast Asian dishes, like Malaysian fried rice and Vietnamese noodles. 
Halal-certified
Jalan Ampang Putra, Taman Putra Sulaiman, 68000 Ampang
+603-4287 4685
Eid Authentic Korean Cuisine
According to the restaurant's Facebook page, Eid Authentic Korean Cuisine was first established in Itaewon, a nightlife district in Seoul, having earned it's halal certification from the Korean Muslim Federation.
Eid set-up it's first restaurant in Malaysia four years ago, serving authentic Korean fare like tteok-bokki (spicy rice cakes), bibimbap (mixed rice), and Korean fried chicken. Street food enthusiasts will enjoy their selection of appetizers, which includes dumplings, rice cakes, and corn dogs.
Halal-certified
Various locations in Kuala Lumpur
+603-4287 4685
Mi Na Rae
Mi Na Rae is nestled upstairs among the busy shoplots of Sri Petaling. The quaint little eatery serves authentic Korean dishes like gamja-tang (pork bone soup), ttukbaegi bulgogi (marinated beef stew with broth), kimchi ramen (instant noodles with kimchi), and Korea barbecue for meat lovers.
Orders are served with a variety of banchan (side dishes) like scallion pancake, kimchi salad, and fried anchovies for a Malaysian twist.
Non-halal certified
39, Jalan Radin Bagus, Sri Petaling, 57000 Kuala Lumpur
+6012-695 6987
Other stories to check out:
Float On: Don't let the 'booch scare you off, Kind Kones' vegan ice cream float is pretty great