Whoops. Andrew Fung, the government's top media official as the information coordinator for the chief executive, apparently posted photos to Facebook showing what appeared to be an injured police officer.
Fung posted the photo along with this comment: "It's not right for anybody to use violence. A police officer injured while doing his job also deserves sympathy. The spirit of democracy includes compassion."
The policeman's face and hands had deep, bloody gashes that looked like they could have been inflicted by a grizzly bear, or done by make-up artists for a zombie TV show.
Oh wait, that's where these photos are actually from! The images depict an actor made to look like a dead-but-walking cop on HKTV's show Night Shift, reports Ming Pao.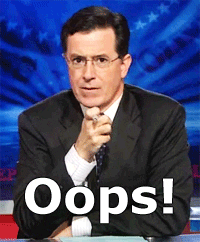 Here's a Facebook post from HKTV themselves confirming the origin of the images:

Funnily enough, Fung is a founder of the Democratic Party and was a key member as a former member of its central committee, but quit the party in 2012 and started applying for undesecretary postitions in the government. He was appointed as information coordinator at the Chief Executive's Office in late 2013.