Socialite and mother of one Passavee "Numwan" Payacaboot is receiving mixed reviews from the surprised public this week, after she recently began donating her own breast milk to moms with lactation problems.
The controversy came after Passavee's milk-sharing campaign started receiving media attention last week. In an interview with Thairath last Thursday, the socialite said that she naturally produces a lot of milk and keeps them in sealed bags that have now filled 15 refrigerators.
In case that concept is unfamiliar to you, a new mother is capable of producing up to about 900 ml of breast milk daily.
"I understand what it's like to be a mother without natural breast milk," Passavee said.
"There are so many possible problems … from the mother not being able to produce milk, or if the mother had undergone surgery and has medial complications … in some cases, the parents abandon their own children," she told reporters.
"I can't see these problems and not help."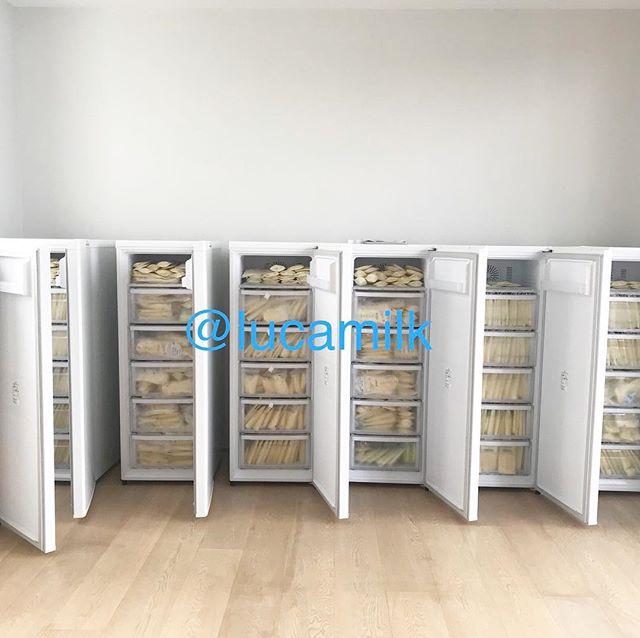 With many new mothers flocking to Passavee's milk bank, called Filoga Clinic, several doctors have spoken out about the medical dangers of feeding your child someone else's breast milk.  
In a press conference yesterday, Dr. Pornpimol Wipulakorn, the permanent secretary for the Ministry of Public Health, discouraged unregulated milk sharing no matter how well intended the donor may be, according to Thai PBS.
She explained that, in any breast milk bank, donated milk must be tested, disinfected, closely supervised and pasteurized according to medical standards.
Meanwhile, Yong Poovorawan, a pediatric herpetology professor at Chulalongkorn University Faculty of Medicine, explained on his Facebook page that bio-materials such as blood and breast milk can transmit germs and diseases — like HIV or mad cow disease — from one person to another.
"Every donation must be screened every time, even if the donor has already been screened before," he wrote in a post on Friday.
Passavee's actor husband Navin "Ta" Yaowapholkul wrote a lengthy Instagram post in response to the controversy, detailing why the couple started the campaign and what safety precautions they've taken.
"We started this campaign with meticulous care and thought, but of course, nothing in life comes without risk … We work with an experienced doctor with great expertise in this field at Filoga Clinic," he wrote on Monday.
"Unfortunately, our doctor doesn't like to use Facebook," Navin added, taking a not-so-subtle jab at the couple's detractors.
As odd as this debate may seem, believe or not, this is not the first time we're having it. In 2013, Clueless star Alicia Silverstone stirred up heat in the Western hemisphere when she founded Kind Mama Milk Share, a breast milk-sharing program for clean-eating moms.
In fact, the FDA does not recommend feeding your baby breast milk acquired from individuals directly or through the Internet.