A Thai man in central Sukhothai province fatally shot his wife in a jealous rage on Monday night as she was working at a 7-Eleven convenience store, a killing that followed weeks of violent threats made on Facebook.
At about 8pm, police received a call regarding a homicide at a 7-Eleven located inside an unidentified gas station near the Pho Canal intersection in the province's Mueang district.
Police arrived at the scene to find the victim's lifeless body — identified as 31-year-old Supitcha Sathet — lying in a pool of blood behind the cashier counter.
Supitcha's unidentified co-worker and witness to the crime identified the victim's husband of five years, 27-year-old Pairoj Gertcham, as the shooter, reported Sanook.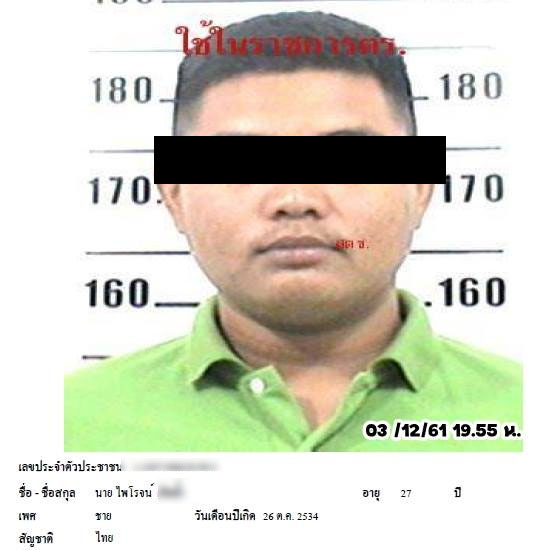 CCTV footage from the convenient store shows Pairoj entering the store with the couple's 4-year-old son then seemingly scolding his wife, who was working behind the counter.  
According to the witness, Supitcha told Pairoj to leave the boy out of it. At which point, the perpetrator took the boy outside and returned alone a few minutes later.
This time, he had a shotgun in hand, headed straight to Supitcha behind the counter, and shot her at point blank range.
The bullet struck the victim's left shoulder, and she died immediately, as shocked co-workers and shoppers looked on, reported Workpoint.  
While another store employee dialed police, Pairoj was seen hopping on his motorbike and riding off with his son.
A co-worker and friend of the victim who witnessed the crime said the couple fought regularly prior to the incident, especially after Pairoj became convinced that his wife was distancing herself from him.
In the weeks leading up to the shooting, Pairoj posted multiple status updates to his Facebook page in which he accused Supitcha — without evidence — of having an affair, along with threats and photos of guns.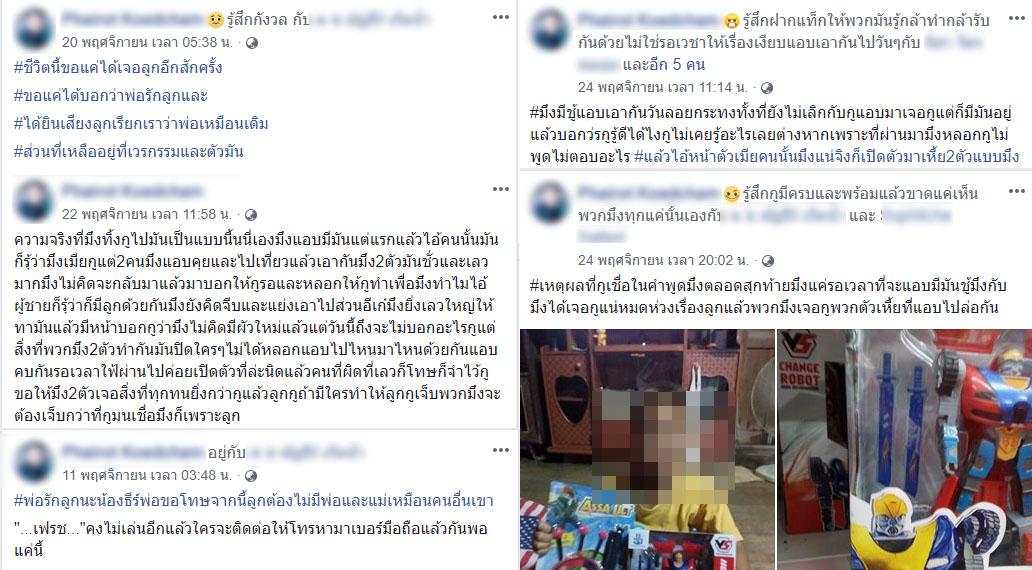 Police have reportedly finished collecting evidence and interrogating witnesses, and say they believe they can capture Pairoj and bring him to justice in the next few days.