The Avengers invaded the ceremony Photo: Eausiris Kub
One year after a graduation mural invited international, head-shaking disbelief last year, Chulalongkorn University's manic graduation rites served up another epic surprise as one graduate student's friends showed up as Marvel and DC superheroes. Fortunately it seems the Führer was not invited this time.
The hero squad completely stole the show and were asked to pose for photoshoots by many graduation visitors.
Student "Eau" Chartchai explained on Pantip that one of his group vowed to dress up for graduation, but he thought it was only a joke. He later started to notice his friends secretly conspiring, but they wouldn't tell him anything.
They did warn him that there might be some embarrassment at the ceremony, but he had little idea what that meant until the army of multiverse heros ambushed him.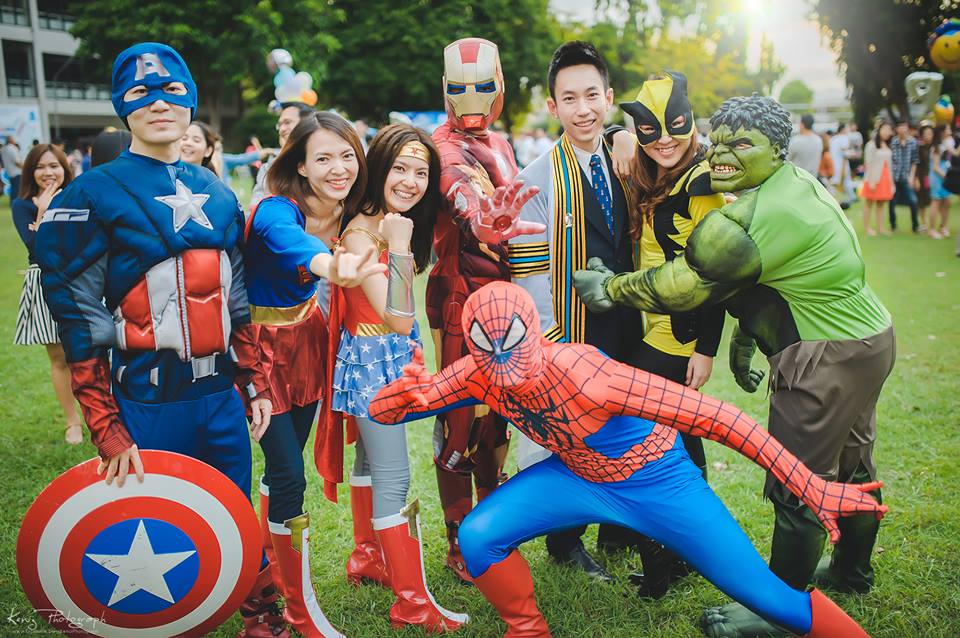 Related:
Achtung! Chula student celebrate graduation with Hitler
Chulalongkorn Fine and Applied Arts Faculty dean apologizes for Hitler graduation mural
If you're gonna share your opinions for free on the Internet, why not do it for a chance to win some exciting prizes? Take our 2021 Coconuts Reader Survey now!