Just two days before the Miss Universe finale is scheduled to held here in Bangkok, Miss USA Sarah Rose Summers has landed herself in some seriously hot water for mocking two non-English-speaking beauty queens.
Clips cut from an Instagram live session, showing Miss USA's Mean Girls moment, went viral last night and upset the community of beauty pageant fans, as Summers and co-contestants Valeria Morales from Colombia and Francesca Hung from Australia laugh it up over the alleged lack of English skills possessed by Miss Vietnam H'Hen Nie and Miss Cambodia Rern Sinat.
"What do you think of Miss Vietnam?" Summers asks the duo.
"She's so cute and she pretends to know so much English. And then you ask her a question. After having a whole conversation with her, and she goes…" Summers says, before doing an imitation of Miss Vietnam nodding her head and smiling
"She's adorable," Summers adds with a loud giggle. But she wasn't done.
In another video, Summers then talks about the fact that Miss Cambodia doesn't speak English, and no other beauty queens speak Khmer.
"Miss Cambodia is here and doesn't speak any English, and not a single other person speaks her language. Can you imagine?"
"You at least have others … I mean, you speak great English," Summers says to Morales, in what we assume was an an attempt to give the girl a compliment.
"Poor Cambodia," Summers said with a sad face. (Editor's note: Jesus Christ.)
Popular Instagram account Diet Prada quickly took Summers to task for a conversation they said was straight-up xenophobia.
"Regina George, is that you?" the account wrote, referring to the classic Mean Girls character.
"This is basically what normalized xenophobia looks like. If she's trying to show empathy, the condescending, intolerant tone tells a different story. A reminder that you're participating in a competition in a country/continent where English is NOT the primary language."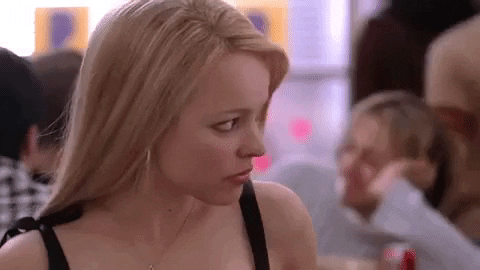 America doesn't seem to love their beauty queen's attitude either.
One netizen made a good point. You know what? Miss Universe is held in Bangkok this year, so let's have this pageant in Thai.

Of course, Rose quickly apologized last night after making global headlines, complete with a photo of herself hugging Miss Cambodia.
"Miss Universe is an opportunity for women from around the world to learn about each other's cultures, life experiences, and views. We all come from different backgrounds and can grow alongside one another. In a moment where I intended to admire the courage of a few of my sisters, I said something that I now realize can be perceived as not respectful, and I apologize. My life, friendships, and career revolve around me being a compassionate and empathetic woman. I would never intend to hurt another. I am grateful for opportunities to speak with Nat, Miss Cambodia, and H'Hen, Miss Vietnam, directly about this experience. These are the moments that matter most to me."
Uh huh.
Coconuts has journalists on the ground in eight cities working hard to publish true stories that matter. You can support our work by becoming a COCO+ Member or making a Patron payment.