A senior Koh Samui police officer was freed on bail this morning, a day after he was accused of raping a Burmese woman being held at the police station where he is assigned. 
Watcharin Sinsamosorn was briefly held after the woman told the Bo Phut Police Station chief yesterday that he had attacked her in the early hours of Wednesday morning. He appeared in court this morning where he was freed on a bond.
The 21-year-old woman told police that an officer on duty brought her out of the cell at around 1:40am and led her to an office and assaulted her there. CCTV footage corroborated her story, showing him leading her by the hand just before 2am.
Sen. Sgt. Maj. Watcharin was charged with rape and immediately suspended from his duties. This morning, at the Koh Samui Court, he was freed on a THB400,000 (US$13,333) bond.
Maj. Gen. Sathit Polpinit, Surat Thani provincial police commander, said he ordered a full investigation into what happened which could lead to Watcharin's dismissal from the force. 
The woman had recently been arrested on drug-related charges. She was being held at the station while awaiting deportation, but will remain on the island for the time being.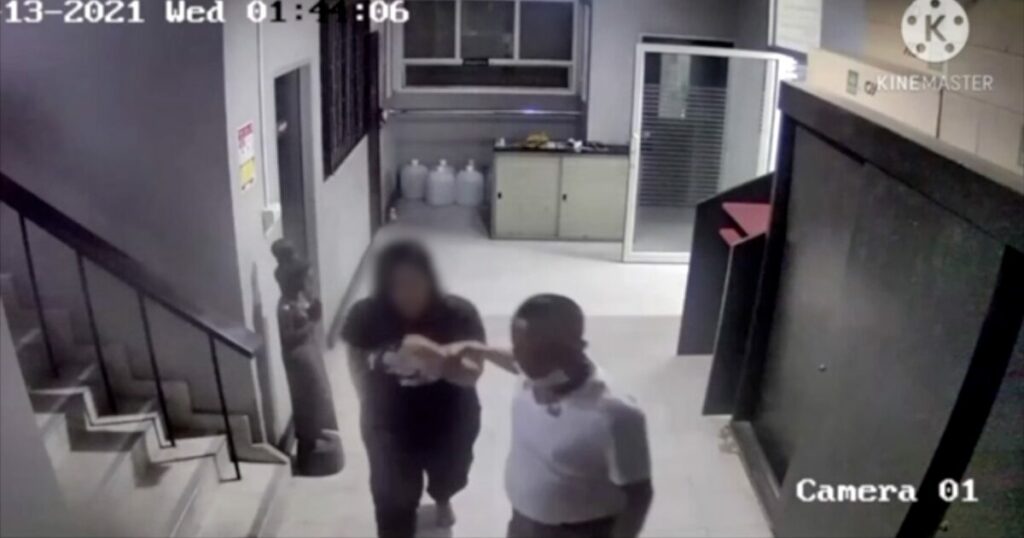 Read more Coconuts Bangkok stories here.
If you're gonna share your opinions for free on the Internet, why not do it for a chance to win some exciting prizes? Take our 2021 Coconuts Reader Survey now!