Why crunch that beer belly into infinity when you can pay for it to go away in one day, asks a Bangkok plastic surgeon offering to turn flubby burrito baskets into six packs.
In news likely to elicit groans from gym rats nationwide, fit-hopefuls are lining up to undergo two-to-four hours of surgery in return for magically defined abs, turning those Khaosan Road classic "6-pack coming soon" T-shirt promises into a reality.
One place doing it is Masterpiece Hospital in the capital's Dusit district, which reports surging interest in the procedure.
"We've been doing this for about three to four years now. … [w]e get anywhere from 20 to 30 customers requesting a six-pack every month," hospital CEO and surgeon Raweewat "Sae" Maschamadol told Coconuts Bangkok this morning.
The THB120,000 (about US$3,700) procedure involves carefully sucking out the fat around the abdomen to shape it – or "etch" in marketing language – a high-def six-pack. Raweewat says it's neither dangerous nor painful.
Photos of those undergoing it are not for those with, well, weak stomachs. They show dudes with a grid of horrorshow bandages oozing blood from whence their fat was hoovered out.
There's no plastic or silicone involved.
"We don't do implants because they don't look good and don't last long," said the surgeon, who says "all his customers" have been, at a minimum, "somewhat" satisfied.
The procedure dates back to the 1990s when a Texas surgeon came up with it. The biggest risk seems to be getting goofy-looking results rather than fab abs. About one-in-five of the 50 people to undergo the procedure in a study suffered minor complications, such as what is euphemistically called "over-etching," according to a study published in the Journal of the American Society of Plastic Surgeons. About one-in-10 were left with post-surgical pockets of fluid called seromas that may require draining.
Though Raweewat went abroad to study different procedures, he says his team developed their own method. His is just one of the many clinics in Bangkok offering the procedure; others include Sib Clinic and Kamol Cosmetic Hospital.
During the past two decades, aesthetic plastic surgery has become very popular, even mainstream, in Thailand, where ads scream the benefits in every mall and celebrities regularly boast about upgrading their noses.
It's also spawned innumerable illegal clinics where people become sick, disfigured or die under the knife of under-qualified quacks.
Raweewat said his facility was a safe choice.
"We are a licensed, legitimate hospital, unlike many other cosmetic surgery clinics around Thailand. Which means, we have access to anesthetic and quality medicines," he said.
Former Thai pop star says bad breast implants almost killed her
He said about 90 percent of his clients are fitness junkies that cannot achieve the goals they desire.
"In order to naturally get a six-pack, one needs to work out as well as get lean. Most of our clients come in with a lot of muscle, they just want to save themselves months of leaning down," Raweewat said.
View this post on Instagram
"Fitness is not always the answer," Thai model Ome Pangpaparn, who underwent the procedure at Masterpiece wrote in a review posted to Pantip. "I worked out regularly, but I still couldn't get rid of the fat around my stomach," he wrote.
Ome isn't ashamed of his surgery – declaring much of his straight-outta-Vogue body came from the hands of surgeons.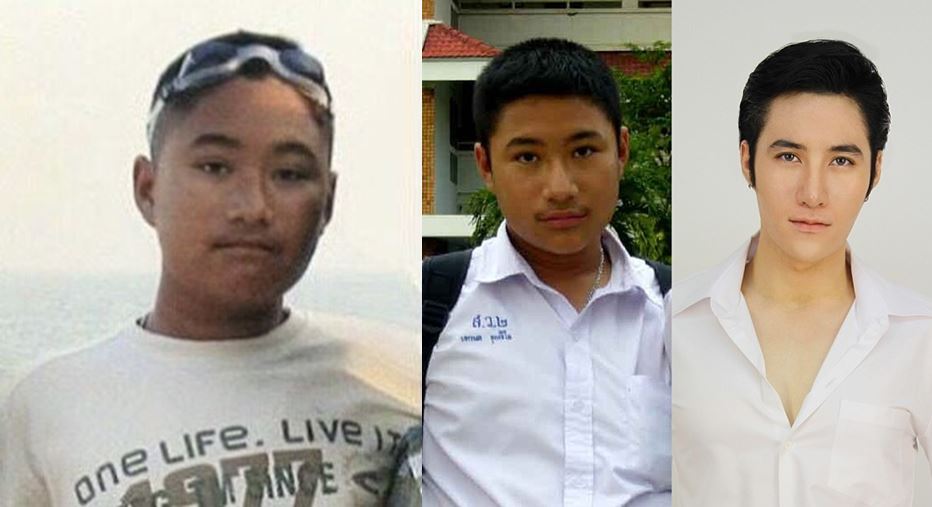 "I do what I can. But in the parts I can't, I leave it up to the doctor. I am confident that it will bring me more happiness," Ome added. We wanted to ask him more about the procedure, but Ome hadn't replied to requests for comment as of publication time.
What do you think? Would you be on board with getting that washboard stomach through a little belly-fat suckage? Or is it just cheating? Let us know in the comments or tweet at us at @CoconutsBangkok