Thai PM Prayuth Chan-ocha is joining the selfie generation. The junta leader and prime minister since 2014 on Sunday launched three self-declared "personal" social media accounts as well an official website where he has promised to take suggestions in order to improve communication with his fellow citizens.
"Hello, my fellow brothers and sisters, citizens. Since most of us communicate through Facebook on a daily basis, I decided to create my own personal Facebook account as another channel to inform you of the government's work and to tell you useful information," Prayuth wrote in his first scintillating Facebook post on Saturday.
Though Prayuth did briefly open a Facebook page back in August 2017, this time around, he promises to administer the accounts all by himself.
However, his honey-drenched words have thus far been met with mostly criticism from netizens, who widely seem to regard it as transparent political move.
Of the nearly 6,000 comments he's received so far, the 20 "most relevant" comments are all negative … and we mean extremely negative.
"Welcome to social media krub. Now you'll see that the digital world and congress in the real world isn't suitable for a useless old soldier," wrote one commenter.
Ouch.
"Are parties allowed to campaign through social now? Funny because I keep seeing you ban others [politicians]," commented another in a pointed stab at the current partial political ban that restricts parties from campaigning or holding rallies.
The campaign ban was imposed four years ago, when the military took power after ousting Yingluck Shinawatra's government in a coup.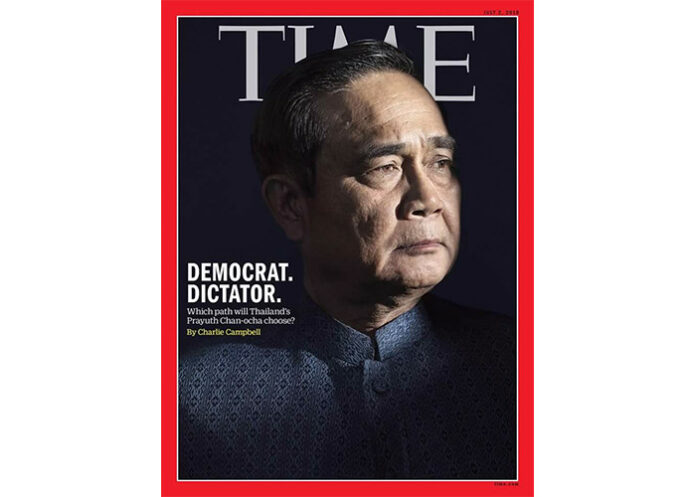 Perhaps, netizens' aggressive responses further signify their true feelings towards the current government finally boiling to a breaking point.
Especially, with the election tentatively scheduled for Feb. 24 next year, the pressure is undoubtedly on for Prayutch who's unofficially declared his "interest" in running for prime minister again.
And to be fair, he still does have a few amount of supporters.
"Love you, Prayuth. I will always support you," professes a commenter in a field of haters.    
Nevertheless, Coconuts would like to officially welcome Prayuth to the internet, you're on our turf now, sir.
Find Prayuth:
Facebook: Prayut Chan-o-cha
Instagram: Prayut Chan-o-cha
Twitter: Prayut Chan-o-cha
Website: www.prayutchan-o-cha.com