What do kindergartners do in their school hours? Besides coloring and counting numbers, these 3-year-olds also sat on top of a deadly crocodile while their teachers snapped a photo.
Sathaporn Kindergarten in Chiang Mai province was forced to apologize after photos of their little kindergartners sitting on top of a crocodile during a field trip were heavily criticized online.
The photos were captured Friday after a performance at a local crocodile farm where visitors were encouraged to pet and take photos with the crocodile, including the 3-year-olds who attended the show without their guardians.
Unlike the online netizens, the school seems to be unaware of the risk they put the students in as the students' photos were uploaded to the school's Facebook in the same day in the album titled "Who says crocodiles are scary?" and were later deleted after being condemned online.
Terrific.
Sutsri Wongamarn, the secretary-general of Ministry of Education, reveals Sathaporn Kindergarten is a private school and its principal admits the teachers might have been too kind to little students by giving into the toddlers' request to sit on the crocodile for a picture. The ministry has warned the school not to risk the students' life again even though the farm guaranteed their safety, Sanook and NNT reported.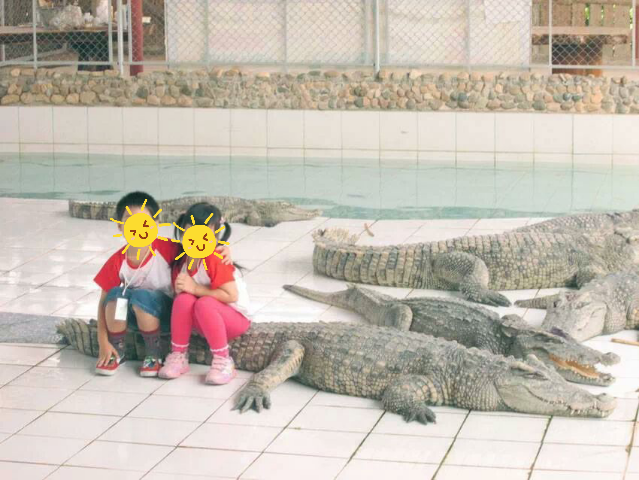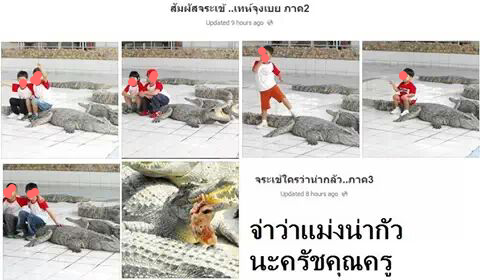 Photos: Drama-Addict